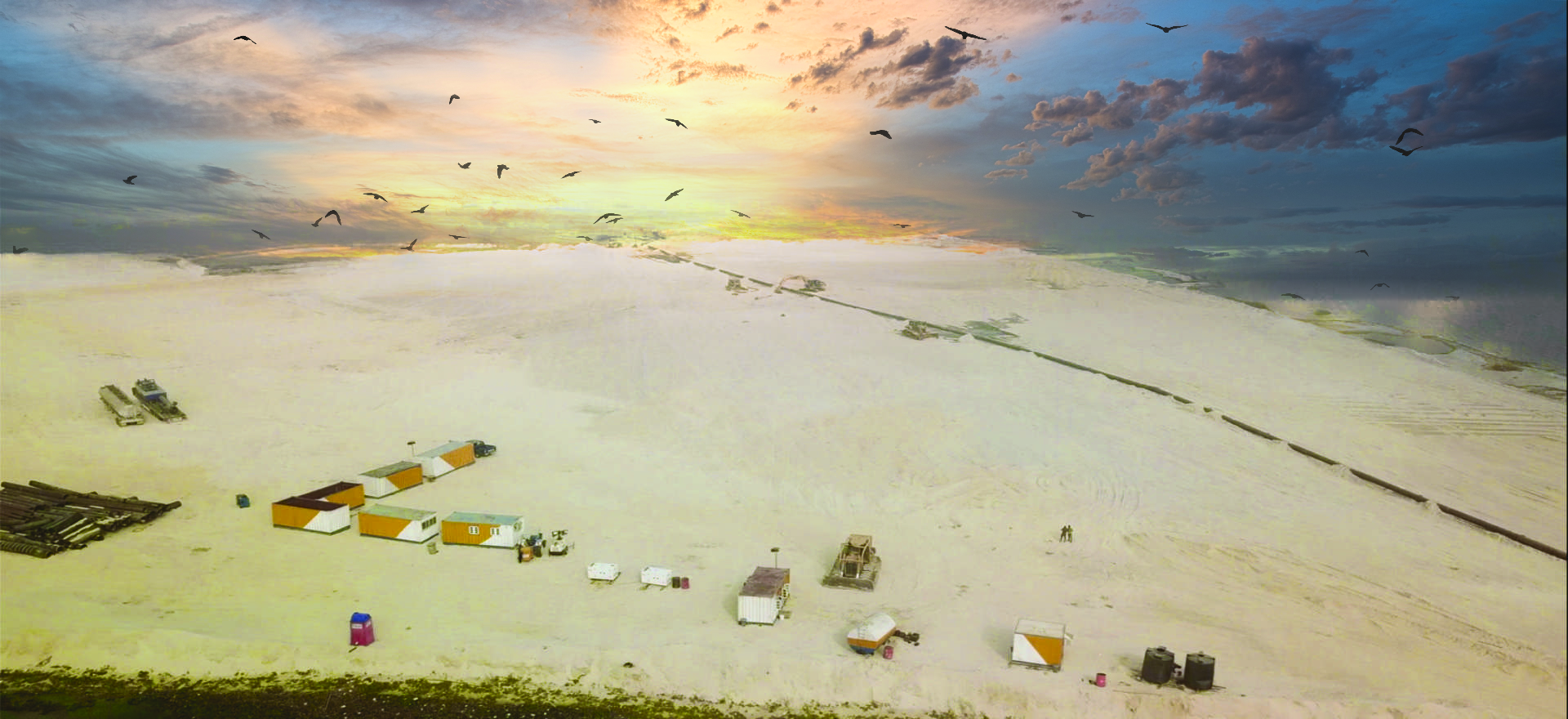 Ostia Island to Contribute Massively to Nigerian Real Estate Sector
Ostia Island is a man-made Island located in Lekki and is currently at its development stage. An urban development plan, which incorporates residential, commercial, educational, health care, and other uses in One Island. At completion, Ostia Island will become one of the leading Islands in Nigeria and Africa.
Project Ostia Island is in partnership with the Lagos State Government in response to land shortage in Lagos State. The island covers approximately 100 hectares of land. It is expected to serve 30,000 families or more. This project will contribute massively to the GDP of Lagos State and Nigeria.
The project will open more opportunities in Lekki and advance the aspiration of Lagos State towards achieving her mega city vision. It will also bring many opportunities to Lagos through direct investment in economic benefits.
The project is planned to be environmentally friendly, which will offer biodiversity and sustainability while also making positive impact on the environment. Green buildings will be constructed, which will increase the usage of renewable energy and reduce carbon emission. Ostia Island is a project for everyone who loves to enjoy sustainable lifestyle and remain healthy.
Ostia Island has so much to offer investors and land owners. The project has various land uses, lifestyle, and budget for investors and landowners. The wide varieties of communities and properties give investors and owners different options according to their needs. 
Benefits of the island include:
Unlimited Power Supply: The demand for electricity continues to be a major concern as the population increases. The cost of running power supply can be frustrating. Ostia Island aims to generate an independent 24/7 power supply through renewable energy and reduce cost on power supply.
Water Treatment: The Island will offer varieties of water treatment for homes, offices, as well as commercial application. The features will include water filter and purifiers for showers, dishwashers, washing machine, taps etc. for households. It will also include specialized water system for recreational facilities.
Waste Treatment: Waste will be managed by professionals, using the mechanized system to ensure that the waste is effectively and efficiently disposed. Waste can be discharge comfortably without any stress from the closest point on collection, and transported, treated and disposed without impeding the health of the occupier.
Communication Connection: The project will include the provision of network communication and infrastructures, which
provides every home, offices and other areas higher bandwidth capacity and high-speed internet connection. Every user will enjoy maximum network platform, which is flexible with potential unlimited supply.
Infrastructural Facilities: The project will be constructed with modern facilities incorporated with artificial intelligence and Green Area Features. This technology will save operational cost, reduce energy consumption, improve building efficiency, better air quality, abundant natural lighting, and low maintenance.
Title: Every investor will be provided with deed of assignment, governor's consent and planning approvals.
Nearby Attractions
Ostia Island will enjoy Proximity to Lekki's most sought-after places within the shortest time.
Orange Island: 1 minute away
Lekki Phase 1: 10 to 15 minutes away
Periwinkle Island: 5to 10 minutes away
VFS (Canadian Embassy): 15 to 20 minutes away
Ostia Island Land Sizes
Ostia Island has different plot Sizes and prices for sale. The plots vary from 600sqms to 1000 sqms. The price per square meter is ₦100,000. The sizes and plots are: 
Boulevard Plots: 600.24 :1,689.04 SQM
Beach Front Plots: 617:1,766.13 SQM
Central Plots: 600.24:1,334 SQM
Maritime Plots: 631.11:1,487.25 SQM
Classic Plots: 600.24:1,873.29 SQM
Proposed Master Plan of the Island
The proposed master plan of the Island is expected to comprise the following uses:
                  Mixed Uses
                Low Density Residential
iii.                 Medium Density Residential
              Business and Commercial
                Educational Facilities
              Health Care
vii.              Public Facilities
viii.            Utilities
              Green and Public Open Spaces
                Roads 
Major Partners on the project are;
SAMSON AGBATO CONSULTING, Project Marketers;
NIMCO, Project Managers; and
PLAY IN ARCHITECTURE LIMTED, Project Architects.