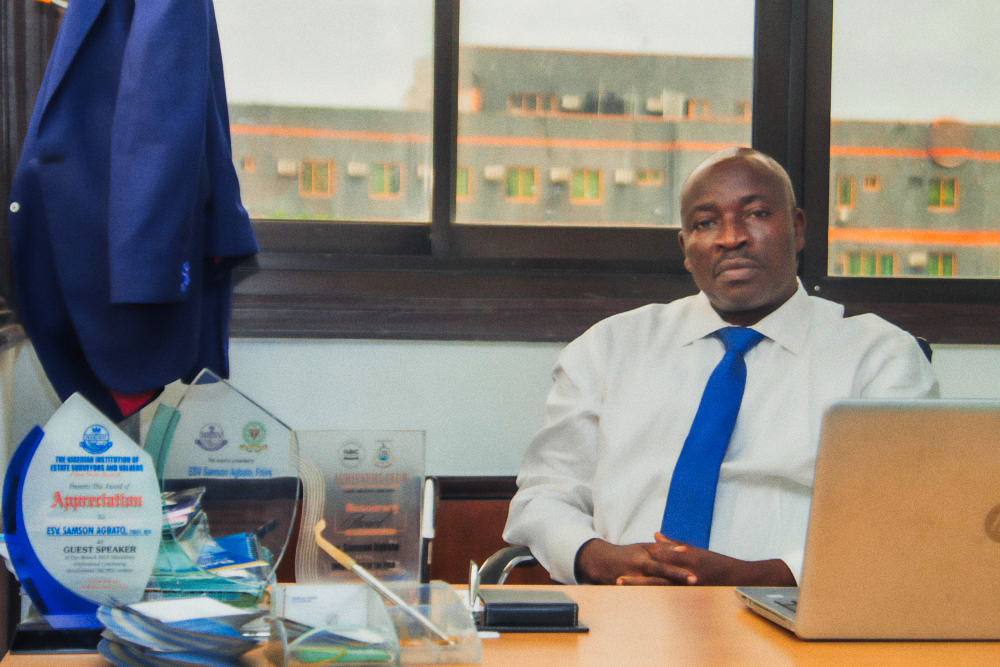 SAC Website Has Been Revamped with a Fresh Design
The SAC website has been given a fresh new look! The design is more visually appealing and modern, with a responsive layout for mobile and tablet users. You'll find all the same great content, just organized in a way that's easier to navigate.
Who We Are
Samson Agbato Consulting is a respected firm of Estate Surveyors and Valuers registered as a business in 2006. With over 15 years in the business and a portfolio of successful projects to our name, Samson Agbato Consulting has earned the trust of clients throughout Nigeria and abroad. Our reputation of success and our commitment to our customers' success make us the perfect choice for all of your Real Estate needs.
We specialize in Real Estate and offer a wide variety of services such as Development/Finance, Project Management, Property Brokerage and Agency, Valuation for all purposes, Facility/ Property Management, Site Acquisition, Property Rating, Assessment and Administration, and General Real Estate Consultancy services. With more than 15 years of experience in the field of real estate, we have provided quality advice and support to a diverse set of customers. We ensure  you have the best service for your needs and that you receive accurate results every time.
Our team is comprised of professional estate surveyors with vast experience to ensure that our clients' needs are met. We are highly professional with an eye for detail in all aspects of our business. For years we have been providing exceptional quality service at competitive rates to all of our customers. Contact us today to find out how we can help you achieve your real estate goals.
Key Takeaway
The new SAC website design is more visually appealing and more modern, with a responsive layout for mobile and tablet users.